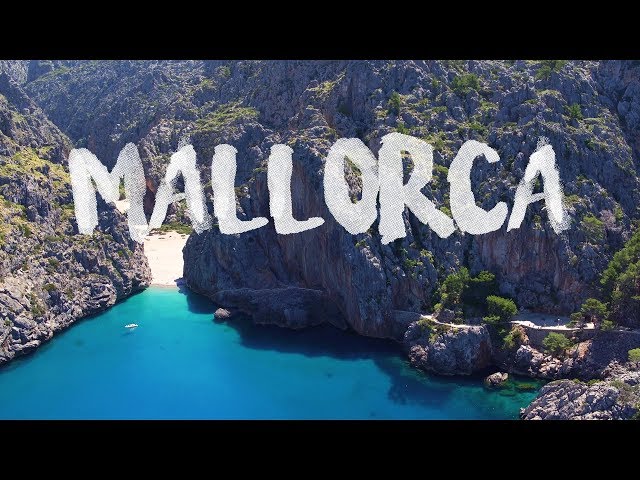 ACCÉS MALLORCA
YOUR LOCAL GUIDE TO MALLORCA
Accés Mallorca - Your local tourist guide in Mallorca
Mallorca is an island full of contrasts, scenic nature and rich cultural heritage. When you read travel magazines, Mallorca is typically mentioned as a featured destination for multiple categories like beaches, hiking, big city escapes, romantic getaways and active holidays. About half of the island is categorized under the UNESCO world heritage program, due to the importance of the natural eco-systems and ancient irrigation systems built by humans.
Mallorca is roughly divided in six regions; Tramuntana, Raiguer, Pla de Mallorca, Llevant, Migjorn and Palma, each has its own characteristics and charm, as well as an amount of natural spaces and coastal areas. On this website, you can discover each local area of the island with our destination guides, which is meant to give you an idea about what kind of area you are visiting, which points of interest can you find and what history lies behind the local heritage, overall, a guide to plan your stay in Mallorca.
Sightseeing in Mallorca is something everyone can do, there are attractions and points of interest everywhere you look. The island has been inhabited by humans since the early Bronze Age, which has left numerous landmarks and traditions which is part of the culture of the local population. We have tried our best to categorize all points of interest and attractions for you to better plan your visit and what you want to see when you are here.
Latest from our blog
What's on, Mallorca?
-

-

-

-

-

-

-

-

-

-

-

-

-

-

-

-

-

-

-

-

-
-

-

-

-

-

-

-

-

-

-

-

-

-

-

-

-

-

-

-

-

-
You have no events for this day
You have no events for this month
You have no events for this month
stec_replace_image
stec_replace_icon stec_replace_event_status
stec_replace_summary
stec_replace_desc_short
Expired
In Progress
stec_replace_location
stec_replace_timespan
Submit an event
Click to submit your own event
Invited
stec_replace_guest_name
stec_replace_product_name
stec_replace_location
stec_replace_date
RSVP to Event
Event Info

Location

Schedule

Guests

Attendance

Forecast

Comments
stec_replace_description
stec_replace_title

Organizer of stec_replace_event

stec_replace_about
0

days

0

hours

0

minutes

0

seconds
Event expired
Event is in progress
Location
stec_replace_location
Get Directions
Could not find route!
Details
stec_replace_details
No schedule
stec_replace_date stec_replace_time
You are invited to this event!
Places left: 0
stec_replace_name

stec_replace_people
Weather data is currently not available for this location
Weather Report
Today stec_replace_today_date
stec_replace_current_summary_text
stec_replace_current_temp °stec_replace_current_temp_units
Wind stec_replace_current_wind stec_replace_current_wind_units stec_replace_current_wind_direction
Humidity stec_replace_current_humidity %
Feels like stec_replace_current_feels_like °stec_replace_current_temp_units
Forecast
stec_replace_date
stec_replace_icon_div
stec_replace_min / stec_replace_max °stec_replace_temp_units
stec_replace_5days
Powered by Forecast.io
A market every day
Every day a new market is on schedule in the many charming towns and villages of Mallorca. Discover a fantastic atmosphere as you sample and browse delicious fresh local produce of Mallorca, fashion trends, handcrafted jewelry, leather goods, shoes and much more.
VISIT PALMA
Palma is the capital of Mallorca and the Balearic island, a city of great importance both culturally and historically. Palma offers a wealth of attractions to indulge in, as well as bars, restaurants and a vibrant shopping scene. Get full yield during your visit, read our guide to all attractions and points of interest in Palma, including the history of the city from its foundation in Roman times and up until today.
Palma cathedral, la Seu
La Seu is the overall landmark of Palma. The impressive neo-Gothic cathedral is a piece of artwork with its many details, massive rose windows and hundreds of treasures inside. Famous architects such as Guillem Segrara and Antoni Gaudí are some of the names that has created the pride of Palma.
Castell de Bellver
The Bellver castle has its name from the incredible views you can enjoy from its position high above the city and bay of Palma. Inside the Bellver castle, you will also find the historical museum of Palma featuring Roman artifacts, old city maps and other interesting exhibitions related to the capital.
Palau de l'Almudaina
Almudaina was built by the first Moorish governor of Mallorca in the beginning of the 10th century making it one of the most historical buildings on the island. The Almudaina palace offers multiple impressive exhibitions that will take you through the fascinating history of the island.
Palma Aquarium
Palma Aquarium is one of the most unique aquariums in Europe due to the replicas of the flora of each micro-environment. There are a number of fun and interesting activities to indulge in at the aquarium such as shark boat, shark diving and brand new VR experiences.
Ferrocarril de Sóller
The antique train departures from the central station in Palma and takes you through the scenic mountain valleys until you reach the most fertile area of Sóller, also known as the "Orange Valley". This authentic and very beautiful train ride is perfect for a day excursion for both young and adults.
Casal Solleric
Casal Solleric is a public exhibition space housed in one of Palma's most stunning mansions. Here, you can enjoy a combination between a museum exhibiting life of the wealthiest families and changing contemporary art exhibitions found in each room of the mansion.
Major tourist attractions in Mallorca
Cuevas del Drach
The mysterious underground Dragon Caves is an attraction for both young and adults, it's a fascinating journey through some of Mother Nature's most curious creations, stalactites and stalagmites created through thousands even millions of years. At the bottom of the caves, Europe's biggest underground lake awaits where you will be taken for a small cruise accompanied by music through the illuminated caves. Cuevas del Drach is both fascinating and beautiful.
Visit Cuevas del Drach for a magical experience for the whole family
La Granja
Come discover life in Mallorca 100's of years ago in La Granja d'Esporles, an imposing finca and ethnological museum that will show you the life amongst the wealthiest and their servants. Original furniture, items and tools are preserved and exhibited in La Granja, showing you how a completely self-sufficient farm works, even the old dungeon is still here. Outside, you can enjoy strolling about in the magical gardens full natural springs, wildlife and free-range birds.
Real Cartuja
The former royal palace and Carthusian moanstery in Valldemossa has been scene of many events since its construction back in the 14th century, it is an impressive and beautiful construction. It was also in Real Cartuja that Frederik Chopin stayed during the winter of 1838/39, and you can visit his cell where his piano and personal items are still preserved. At Real Cartuja, you can also enjoy the municipal museum of Valldemossa, as well as a tour through the charming and peaceful monastery.
Discover Mallorca's rich history and heritage
Manacor
Manacor is the second largest city and municipality in Mallorca, a place of great cultural heritage and a lot of points of interest to discover. Manacor is one of those areas that has been occupied most by ancient civilizations throughout history, an area of great historical interest.
Capdepera
Capdepera became a strategic and important place in Mallorca after the Catalan conquest, where the first village was built inside a fortress that expanded from an ancient Moorish watchtower. Capdepera is famous for this old fortress which is the major attraction of the area and something worth visiting.
Artà
Artà is a cultural stronghold, a place full of history and soul. Prehistoric settlements, sanctuaries, remarkable architecture and scenic natural areas are just some of the things awaiting in Artà, which is also home to some of the best restaurants and most romantic hotels in the region.
Santanyí
Santanyí carries a long and rich cultural heritage that has made it famous for its stoneware, the success of Joan March, the rise of industrial fishing and one of the most popular holiday destinations, Cala d'Or. The history of Santanyí goes back thousands of years and you can discover remains of all periods here.
Ses Salines
Ses Salines is one of the best places to visit if you are interested in Mallorcan prehistory. Phoenician factories, Roman baths and ancient villages are some of the landmarks that has been left by our forefathers in this area. Ses Salines is famous for its salt from which it has its name.
Felanitx
Felanitx is more than just another area in Mallorca, Felanitx is almost a subculture. Only a few other places in Mallorca carries a such eventful history as the case is with Felanitx where you will find castles, monasteries and amazing buildings, each a part of the fascinating heritage of the area.
Discover the many scenic valleys of Tramuntana
Pollença
Pollença is a place of many faces, there is the historical old town full of charm and ambience, and the popular beach destination and harbor of Port de Pollença. Pollença is a place you can visit all times of the year, there is a wealth of things to do and see here.
Banyalbufar
Banyalbufar is an iconic area to the Tramuntana range because of the many stone terraces that has been built into the slopes for irrigation. Banyalbufar is a beautiful and tranquil area full of charm and stunning nature near the coastline.
Valldemossa
Valldemossa is a charming and historical town with many attractions to enjoy. The overall landmark of Valldemossa is the former royal palace and Carthusian monastery Real Cartuja where you can indulge in the local cultural heritage.
Sóller
Sóller is located in the most fertile area of Mallorca, full of orange and lemon groves that grow all year round. Sóller offers an incredible amount of places and points of interest, scenic natural spaces and a wide array of activities to do.
Esporles
Esporles is a beautiful area and popular for its stunning nature that hikers love explore and the famous Granja finca and ethnological museum which is one of the major tourist attractions in Mallorca.
Pollença
Pollença is one of the most charming and versatile areas in the northern part of Mallorca, thus one of the most popular tourist destinations. Pollença offers a wealth of scenic natural spaces, a charming town, many great eateries and a wide range of landmarks, attractions and exhibitions worth visiting.
Andratx
Andratx's old town is located in a beautiful green valley some 7 km inland from the popular Port d'Andratx. Andratx is a popular designation for adults, nature and sports lovers who will have optimal conditions for romance and physical challenges.
Bunyola
Bunyola belongs to one of the most prosperous areas of Tramuntana, hence the many imposing old fincas and estates in the area such as the Raixa, Alfabia and Barcelona fincas. Bunyola has the third largest olive oil production in Mallorca and the most incredible nature to offer in the Sa Comuna forest.
Deià
Deià, also known as "village of artists", is a magical area in Tramuntana, perfect for romantic getaways and holidays. Deià is perfect for romance, dining experiences and relaxing, and there's a lot to see and do as well.
Fornalutx
Fornalutx is one of Spain's most beautiful villages. This picturesque and charming pearl is located in the most fertile valley in the Tramuntana, full of orange and lemon trees that grows years round. Fornalutx is an ideal place to visit for its nature and its irresistible charm.
Puigpunyent
Puigpunyent is all about nature! The small village and the many green areas in the valley, makes it perfect for sports and romance.
Estellencs
Estellencs is a small and tranquil area on the coast of Tramuntana between Andratx and Banyalbufar.
Beach destinations in Mallorca for the summer
Alcúdia & Port d'Alcúdia
The bay of Alcúdia is about 14 km wide, with plenty of space for both beach activities and sunbathing under the Mediterranean sun. The beaches of Port d'Alcúdia and Playa de Muro are renown for their silky soft white sand and shallow clear waters that makes them extra child-friendly.
Cala Millor
Cala Millor offers 2 km of white beach line and a great place for both young and adults to have fun and relax. Cala Millor is one of the most popular beach destinations on the east coast of Mallorca, there are plenty of activities and things to do here for all ages.
Port de Pollenca
Port de Pollenca is a VERY popular holiday area located in a beautiful cove on the northern Mallorca. Port de Pollenca is full of life, great hotels, a broad beach and hundreds of things to do.