Portocolom, Mallorca, Things to do and hotels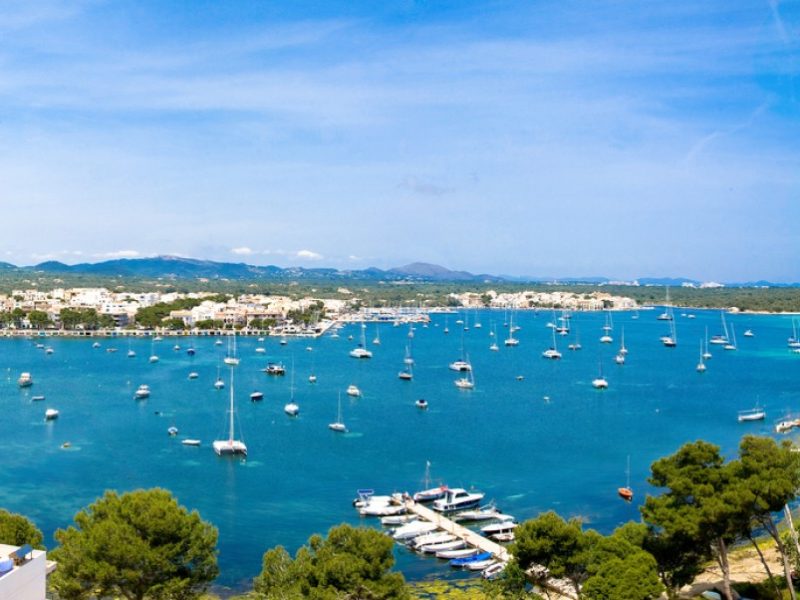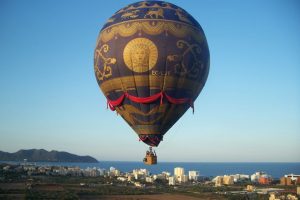 Breathtaking Experience: Hot Air Balloon Flight from Cala Millor
Things to do in Portocolom
The beaches of Portocolom
South of Portocolom, you will find Cala Marçal, the area's largest and most visited beach. Cala Marçal is a true gem, the beach itself is no more than 75 meters wide, you can see the bottom of the bay's crystal clear water far out.
The other beach in Portocolom is called Platja de s'Arenal and is located in a small bay next to Portocolom itself. It is a little over 100 meters long and approx. 20 meters deep and surrounded by beautiful nature.
Challenge your handicap at the local golf course
Vall d'Or Golf is known for being one of the most beautiful golf courses on the island. It is situated on the outskirts of Portocolom, about 5 minutes by car from the harbor. The course offers 18 holes, plenty of challenges and a stunning view of the valley and coast.
Walking and relaxing in Mondragó Park

Nearly 800 ha of unspoilt scenic nature await in the Mondragó Park some 15 minutes south of Portocolom, a perfect place to relax and stretch your legs. The park is home to more than 300 species of Balearic wildlife and stony paths leads about in the nature so you can be sure to see it all. Mondragó Park is also home to two of Mallorca's best beaches, s'Amarador and Cala Mondragó, perfect for a few hours of complete relaxation.
Enjoy a relaxing day at sea

From the old harbor of Portocolom you can join a boat excursion that will take you around the coastline to see all the beautiful little coves that are abundant on the east coast. There are a number of different cruises and vessels to choose from, one of the popular is the glass bottom catamaran cruise where you get to really see what is below the surface.
Go scuba diving

Take a dive to the deep blue sea and discover a the fascinating world of marine wildlife in the Balearic sea. There are a number of diving centers in Portocolom you can choose from, it is a very popular thing to do in this area. You can visit caves, reefs and valleys, discover the Mediterranean marine vegetation and meet curious creatures like octopuses, shrimps and tunas. There are of course also snorkeling excursions, perfect for all ages.
Road cycling

Road cycling is by far one of the most popular things to do in Mallorca, all year round. From Portocolom you can rent any type of bike and go on unlimited adventures following the extensive network of paved roads connecting villages, countryside, coves and mountains.
Go to the beach

There are a number of small coves and beaches around Portocolom, the biggest of them is the Cala Marcal about 1 km from the town itself. Relax, go for a swim, do beach activities and just enjoy being on vacation.
Santuari de Sant Salvador

The mountaintop sanctuary of Sant Salvador offers one of the most beautiful panoramic vantage points on the entire island. Sant Salvador was originally built in the mid-14th century as a refuge to escape from the Black Death, but has later been a hermitage and monastery. Nowadays, it is a popular tourist attraction and pilgrim destination.
Visit the Santuari de Sant Salvador and enjoy the breathtaking views
Castell de Santueri

Castell de Santueri is one of Spain's 10 most unique and spectacular castles. There are a number of legends associated with the history of this old fortress that was originally built during Moorish rule (903-1229), and was one of the last places to surrender when the Catalan troops conquered the island. The castle was in use last time in the 16th century when a violent revolt developed into a civil war on the island. The castle is one of three rocky castles in Mallorca, and you need a somewhat good condition to climb the last stretch to reach it.
Eslgésia de Sant Miquel

The parish church of Felanitx is well worth a visit for its history and beauty. The main face features a stunning Spanish Churrigueresque architecture, a very detailed sculptural ornamentation.
Cuevas del Drach

About 20 minutes from Portocolom you will find one of Mallorca's major tourist attractions, the Cuevas del Drach, also known as the "Dragon Caves".
Closos de Can Gaià

Have you ever been curious about life 4,000 years ago? If so, you are in luck in Portocolom. Just outside the village, on the road leading toward Felanitx, you can find the excavation site of a real Bronze Age village. At a glance, it might look like a pile of organized rocks, but if you go and look at the info-board on the site you can see and understand what was once here. The Can Gaià village was one of the larger settlements on the eastern side of Mallorca and was characterized by the ship shaped buildings. It is a free to visit site and you are guaranteed to learn something new.
Enjoy some beautiful pictures from Portocolom
Book your trip
All your holiday planning needs in one place, letting you book direct and benefit from official online rates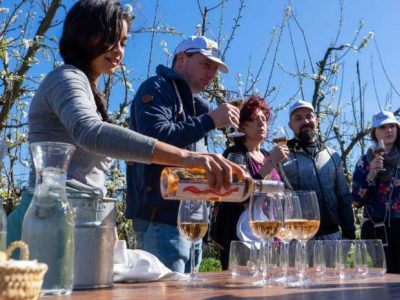 Full-Day Winery Small Group Tour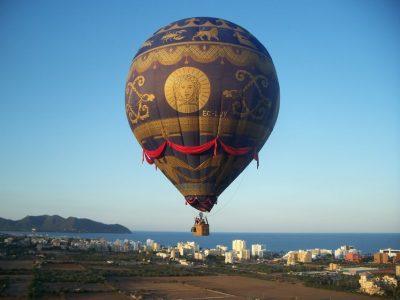 Mallorca from the Sky: Private Hot Air Balloon Flight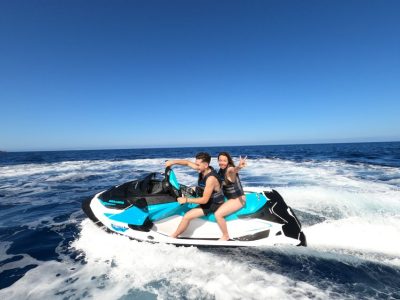 Caló des Moro Jetski, Caves, and Snorkeling Tour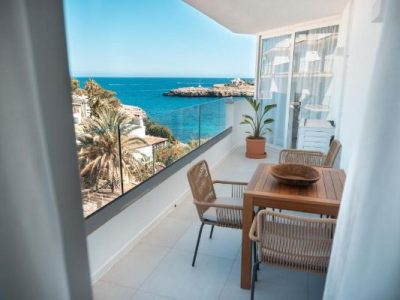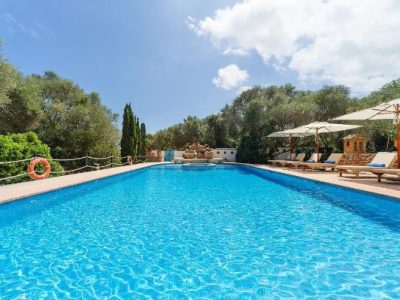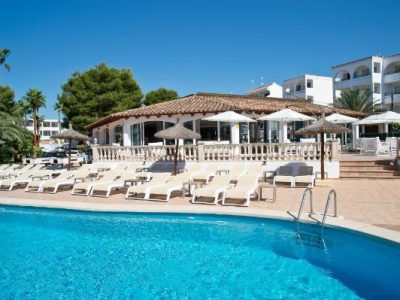 Aparthotel Pierre & Vacances Mallorca Cecilia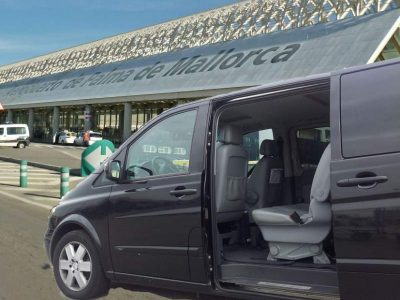 Palma de Mallorca Airport Transfer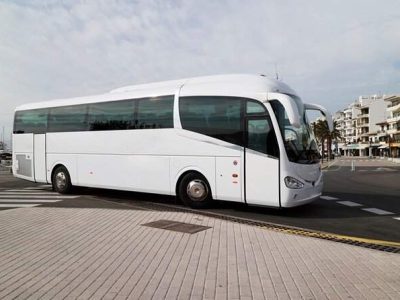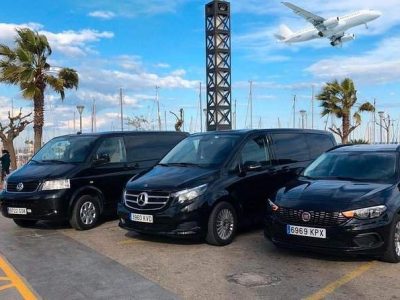 Round-Trip Private Transfer
Here are the best accommodation options in Portocolom:
Portocolom is located on the east coast of the island, approximately 74 km (~46 miles) from Palma airport. The transfer time by car or taxi is about 50 minutes.
A taxi from the airport will cost about 90 euros.
If you prefer a more comfortable transfer, consider an air-conditioned private minibus. Book here
Unfortunately, there is no market in Portocolom town, but in the neighboring town of Felanitx on Sundays.
Markets & Events
Although there is no weekly market in Portocolom, you can easily get to Felanitx Sunday morning where a big market is held. All the streets are packed with stalls offering everything from fresh produce to music instruments. The market in Felanitx is a great opportunity to sample some local products, buy goods at discounted prices and do some sightseeing in the town.
May
Octopus Gastro-Fair in Portocolom
One of the newer traditions in the municipality, is the octopus gastro-fair in Portocolom which grows in popularity year by year. More than 40 restaurants and bars from the local area contributes with special menus, dishes and tapas, all made with octopus as the key ingredient. There are also a range of activities and events such as demonstrations, contests and concerts held at the marina.
July
Festes de Mare de Déu del Carme / Fira Marinera
July 16th is the day Portocolom pays homage to and celebrate the protector of seamen, Our Lady of Mount Carmel. The days leading up to the day are packed with a program of fun and cultural events in the old fishing village. Some of the highlights include a procession at sea, concerts at the marina and the annual Fira Marinera.
Fira Marinera coincides with celebration and has become one of the most popular events during the summertime in Portocolom. The fair is held at night and includes a market, open-air dinners, speeches, exhibitions and concerts. At the market, you can find all kinds of local products from crafts to food, all related to the maritime theme.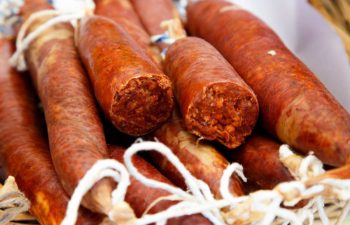 Supporting local communities during your travels can have a profound impact. Stock up with groceries locally, stop in an artisan shop or enjoy a refreshment at a restaurant or bar. Now more than ever, these small businesses need support from travelers near and far.